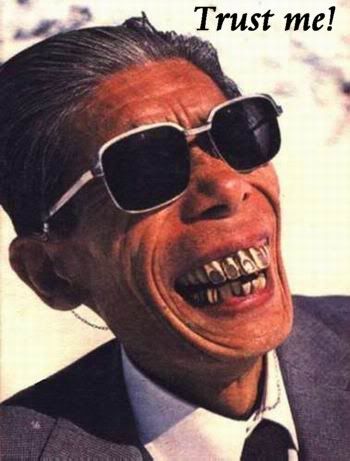 When will my Chinese shar-pei lose his first set of teeth?
I can't believe the search items that people feed into google. Even more surprising is that this blog would be listed as a site where you might learn the answer to the question.
The Ramblers had a productive practice at the Sand Castle this last Saturday. I think I remember Dave saying we had sixteen songs recorded on his amazing portable recording rig.
At the back of the studio (S and J's living room), Dave placed a couple of condensor microphones on stands about six feet high. In the middle, he had two "broadcast journalist" microphones--you know, the kind roving reporters stick in the face of some World Bank witchdoctor for a soundbite, but without the fuzzy cap on the end.
The cables from these four microphones, including one we had Zoe pick up on her way down to Bitan, ran into some type of mixer/pre-amp device, and then by firewire into his Apple laptop. If Dave feels like it, maybe he could post one day on what sort of hardware he is working with.
I listened to one song while everyone else was practicing the next song we recorded. The sound was lush, unlike any recording of ours that I have heard in the past. I'm eager to hear what the rest of the night sounded like, and if you are to, check out the
basement
. If it seems a bit dark, scroll down to find an archive of Muddy Basin Ramblers mp3s.
The talk between songs at the Sand Castle this weekend was varied. Here's a sampling of topics I remember:
the rearranged furniture: more like an antique store
the need for coasters: you put a ring on it, you buy it
where to stand for optimum sound: by the antique cabinet (U break, U buy)
our upcoming gig: in Hsichi, at the Dream Community
whether we'd be playing at the top of 101: we'd like to
how much Sandy reminded me of Freddy Mercury: a lot (I think it was the lean torso and muscle shirt)
what color TC's new recumbent bike would be: red
how cold my feet got while I was standing in stocking feet by the door: very cold, till Sandy sacrificed his own luxury sandals (yeah, Freddy)
who would go to Chris's for late night pasta: everybody but me and Dave?
how much our singing on one song sounded like a rope that was fraying at the end: not that much, but it was an interesting image
how patient the orange tabby was: very, until Sandy tormented it past normal bounds and it turned into a spitting, hissing feline terror
the advantages of being a house band: undecided (What place is cool enough for us to want to play there every month?)
If you're a careful reader, you noticed #4. We're playing this Saturday at the Global Rhythm Fest 2006 at the
Dream Community
in Hsichi. Ther doesn't seem to be much on that website that has anything to do with this weekend's activity, but I came across
this
on Forumosa that explains what to expect. I don't know if any of us have been there before, Zoe?, but I reckon we'll find it just the same on Saturday.
As for #5, wouldn't that be fine? I don't know how likely it is, but we are pretty tight with the organizers of the Taipei 101 Climbathon, so I suppose we have a chance. If it comes off, we might be able to claim a record of sorts: the only jug band to have played at the top of the tallest building in the world. I heard on the radio this morning that Jacques and Rick Monday have already climbed it a couple of times in the last week. Rick credited his stairmaster sessions at the local gym to his fine form; I'm not sure to what Jacques ascribes his stamina, probably clean living.
If you haven't seen the video I mentioned in a previous post,
here
it is. The climb is on May 21st. (Why do I think I have to work that day?) Uh oh.